The Clean Day 2015 in Beijing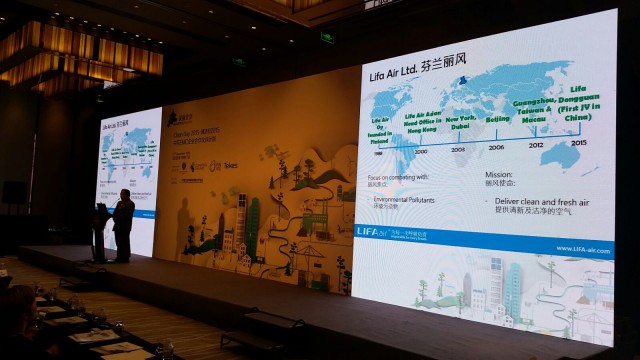 The Clean Day 2015: Energy Efficiency in Industry
Finland-China matchmaking 16-18.11.2015
Date: 16-18 November, 2015
Venue: Conrad Hotel Beijing (29 North Dongsanhuan Road), Beijing, China
Hosts: TEAM FINLAND & China's Ministry of Industry and Information Technology (MIIT)
Beautiful Beijing growth program is a cross industry platform for concrete Cleantech collaboration between Finland and China.
The main goal of this program is to solve cleantech challenges together by enabling the cooperation of Finnish companies with Chinese partners.
In addition the Beautiful Beijing is supporting Finnish cleantech companies to connect to Chinese value networks. Beautiful Beijing has had a very successful phase I in promoting Finnish Cleantech knowledge and helping Finnish companies enter the Chinese market.
The 'Clean Day 2015' event is arranged second time and the focus of this event is industrial energy efficiency improvement. Finpro has screened top Chinese ESCO companies in different industrial sectors, such as pulp & paper, iron & steel, chemical industry, food processing etc. These ESCO companies will be invited to the event.
How Finnish technology and solution providers can utilize the pre-qualified Chinese ESCO's as distribution networks? Find out how energy efficiency improvement projects can be done in China in some separate key industrial key processes and separate technical systems serving the key process e.g. compressed air, waste heat recovery, etc.
Company visits will be arranged around the date of the event as well. We will send you more information about the visits before the Clean Day Event.
Who will participate?
About 40 Pre-qualified Chinese ESCO companies operating in different industrial/technical sectors
Chinese companies from above mentioned industrial sectors
Finnish technology & solution providers
Investing company
Chinese industrial media (10-20)